While many cryptocurrency exchanges offer elaborate platforms with countless tools, charts and features, they often lack the privacy provided by StealthEX. If you are looking to exchange cryptocurrency with no sign-up required, StealthEX may be the platform for you. The easy-to-use service provides two main features cryptocurrency investors need: the ability to buy crypto with fiat currency and the ability to swap coins and tokens between exchanges. 
The process to exchange cryptocurrency on StealthEX is entirely straightforward. The exchange service is located right on the homepage of the website. By clicking on the drop-down menu, you can search over 400 assets and select the currencies you want to swap. You will also need to determine the amount you would like to trade. 
After you input these fields, StealthEX displays the estimated amount of cryptocurrency you will receive. If you would rather receive an exact amount, click the tiny lock to switch to a fixed exchange rate. Select start exchange to take you to the next step. You are then required to input the wallet address where you would like to receive the crypto. Using its algorithm, StealthEX searches for the best rate over various exchanges and completes the trade for you. Generally, in under 30 minutes, you will receive the new cryptocurrency into your specified wallet. 
Let's look at an exchange example. If you want to exchange 0.1 Bitcoin (BTC) into Ethereum (ETFH), input 0.1 BTC on the left-hand side of the entry field on the homepage and wait for the right-hand side to populate with the expected ETH, which in this example is about 1.67 ETH. If the exchange rate you're seeing looks acceptable, click the start exchange button. Afterward, paste your ETH wallet address as the receipt destination and hit next. Copy the wallet address provided by StealthEX, and send the 0.1 BTC from your wallet to this address. All that is left is to wait to receive the ETH in the designated wallet.

StealthEX's simple exchange is easy enough for even total beginners to use effectively. 
StealthEX offers Bitcoin, Ethereum, Tron, Algorand, Basic Attention Token, Binance USD, Bitcoin Cash, Dai and Tether as coins available for purchase and will add more in the near future. To purchase, toggle the option from the exchange mode on the homepage to the buy mode. Select the cryptocurrency you would like to purchase from the options above and start the exchange. Then, just as when you exchange, input the wallet address where you would like to receive the funds, and choose next. A pop-up will appear from the purchase partner Mercuryo to input your card information. You need to verify your identity if it is your first time using Mercuryo and your purchase is over 900 euros in value or if you meet specific regulatory requirements of your region. After processing, your cryptocurrency will arrive at your desired wallet address. 
With such a straightforward process to exchange crypto while maintaining privacy, StealthEX is an optimal option for those investors prioritizing anonymity. The only aspect not as ideal is the limited buying options for investors purchasing cryptocurrency with fiat money.
StealthEX's 24/7 customer service undoubtedly deserves five stars, particularly the chat feature. After sending the first message, Benzinga received a live response in under a minute, which is relatively unheard of for live chat options. Should you wish to contact StealthEX through another method, the following contact options are available. 
Email: To get in contact with StealthEX via email, send a message to support@stealthex.io.
Online form: If you'd prefer to submit your online request without using your personal email address directly, you can complete a request for a contact form.
Telegram: Send a message to the StealthEX team via Telegram.
StealthEX also offers a YouTube channel, which you can use to learn more about the platform and its features. Begin exploring video tutorials and more here. 
Since StealthEX is a non-custodial crypto exchange, security perks come with using it as your primary exchange. StealthEX works as an intermediary, so it is not responsible for holding your cryptocurrency in a provided wallet. The exchange partners are incredibly secure, including Binance, Huobi, Kucoin and HitBTC. In addition, because of the nature of the StealthEX model that does not require you to provide identifying information for simply exchanging crypto, you are not at risk for identity theft. Your cryptocurrency wallets are also safe, as you send the funds to StealthEX using a public wallet address. 
StealthEX charges a reasonable service fee for exchanges of 0.4% of the input cryptocurrency's value. However, you also need to take care regarding the network transaction fee, sometimes referred to as a gas fee by those in the crypto industry. These fees differ by coin, amount and the amount of traffic on that particular blockchain network. There are also sometimes crypto trading fees on the side of the liquidity provider. While there are no minimum exchange amounts, you need to have enough to cover the network fees. 
What is a network transaction fee? This fee is charged to process your transaction on the blockchain. These fees are not unique to StealthEX but are charged for nearly all blockchain transactions. To understand the purpose of these fees, you must have a solid grasp of how blockchain technology functions and processes a transaction. When you request a transaction on the blockchain, such as sending cryptocurrency between wallets or swapping one coin for another, a block is created to represent this transaction. The block is then sent through to every network participant (node), where it is validated and subsequently added to the blockchain. The change is reflected throughout the whole network. These nodes, sometimes referred to as miners or stakers, are incentivized to play their role with cryptocurrency payments. That is where the network fee comes in. It rewards the nodes for verifying the transaction and adding it to the blockchain. 
The network fee varies considerably based on supply and demand — the more congested the blockchain network, the more expensive the gas fee that is charged. If a network fee is too high at the current moment, sometimes the best option is to check later when the activity may have died down. Keep in mind that StealthEX does not control the networks it connects you with, which means that it has no control over the network fees you pay, nor does the platform receive a portion of this fee. 
With all of the potential variations in fees, StealthEX does an exceptional job of presenting you with the amount of cryptocurrency you will receive after all possible charges, so you are fully knowledgeable to make the best trade for your situation.
StealthEX provides a myriad of benefits to users, including the following major points. 
Enhanced privacy: Because it is a non-custodial exchange, StealthEX can easily maintain your privacy when exchanging crypto by not requiring personal identifying information. StealthEX does not impose maximum limitations for cryptocurrency exchanges, which makes this an excellent option if you are dealing with a large amount of funds. 
Intuitive design for beginners: The website setup that StealthEX has chosen is incredibly straightforward, with the main functions located right in the middle of the homepage. As long as you have a cryptocurrency wallet already set up, you can get started using the platform with just a few clicks. The minimalist design allows you to focus on the task at hand and does not distract you with ads, pop-ups or extra features. 
Educational tools and resources: StealthEX steps into the educational side of crypto as well. Its blog covers categories such as crypto, blockchain, investment, mining, how to buy and price predictions. StealthEX also publishes newsletters and articles through a Medium profile. The educational resources put forth a range of topics that can benefit both newbies and experienced traders.
Offering many benefits to users, StealthEX provides more than the main advantage of privacy. With affiliate programs, educational resources, no maximum limits and a minimalistic website, it draws users just starting in crypto as well as experienced traders looking to swap large amounts of cryptocurrency. 
StealthEX is easy to use. While it lacks certain features such as analytical tools and live charts often seen with competitors, it serves its purpose by being outstanding in its primary intent, providing a way for you to swap cryptocurrency efficiently while maintaining your anonymity. As the platform is non-custodial, it is accessible globally. Keep in mind that you will be responsible for knowing and fully understanding your unique local regulations and requirements before you use StealthEX. 
Unfortunately, the platform does not currently offer a mobile app, although it provides a way for users to exchange crypto while mobile via its Telegram bot. This can be an appealing feature for anyone interested in crypto investing on the go who is already familiar with Telegram. 
StealthEX vs Competitors
While StealthEX offers a number of features and a straightforward way to get started swapping and buying cryptocurrencies, it does have a range of competitors offering their own set of special features. Cryptocurrency brokers like Coinbase, Kraken and Webull appeal to investors looking for more analytic tools and features and provide a wider range of assets to invest in through the use of fiat currency. 
Benzinga offers insights and reviews on the following StealthEX competitors. Consider checking out a few of the reviews below before you select your trading platform of choice. 
1 Minute Review
StealthEX provides a simple way for cryptocurrency users to exchange or purchase coins through its non-custodial exchange platform. As the name suggests, StealthEX focuses on offering as much privacy as possible with its exchange model, as users are not required to provide personal information to exchange cryptocurrencies. With over 400 asset choices, the platform delivers a wide selection of options for traders. 
Besides delivering exchange services, StealthEX also offers the option to purchase cryptocurrency with a debit or credit card. The company expects to soon expand its nine cryptocurrency options for fiat swaps. For fiat transactions totaling more than 900 euros in value, know your customer (KYC) regulations come into play, so users must provide identifying information before they can complete their transaction.
Ideal for beginners and experienced traders alike, StealthEX's user-friendly interface makes it easy and fast to make a swap. As it is a non-custodial exchange, it does not provide wallets, so you'll need to already have a wallet or create a cryptocurrency wallet before making a trade. The platform charges a modest fee, but users need to consider the network fees incurred to process their transactions as well (though StealthEX does not play a role in these fees). StealthEX makes an effort to provide an estimate of possible costs, ensuring users are informed. Traders looking for a way to make a fast and anonymous exchange will get the most benefit out of StealthEX.
Best For
Privacy seekers
Users with existing cryptocurrency wallets
Investors looking for a quick and simple exchange
Pros
Does not require registration to exchange cryptocurrencies
Offers cryptocurrency buying options using debit or credit card
Supports over 400 asset options across multiple exchanges
Cons
Must already have a crypto wallet to use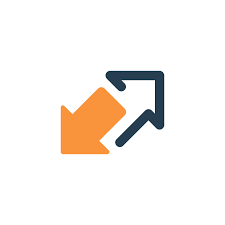 get started
securely through FixedFloat's
website
Best For
Non-U.S. Residents
1 Minute Review
Cryptocurrencies have now been in existence for more than a decade, but one of the main themes of their genesis is beginning to show some cracks. Satoshi Nakamoto's white paper on Bitcoin described a peer-to-peer payment network that didn't need the baggage of third-party verification. The network would guarantee the privacy of it's users through this anonymity. 
Today, that promise of anonymity is waning. Signing up for a cryptocurrency exchange like Coinbase or Gemini is anything but anonymous. You need to provide your name, date of birth, address, bank information and even your Social Security number. And new legislation will now deem these exchanges as brokers who must send out 1099s to clients and report all transactions over $10,000. Sounds a lot like a bank, doesn't it?
FixedFloat is a cryptocurrency exchange network that seeks to return anonymity to its users. There's no registration, confirmation or sign-up needed. You can simply exchange one cryptocurrency for another for a small fee through their automated system.
Best For
Non-U.S. residents
Cryptocurrency users who don't want to use a traditional exchange
Traders seeking to preserve anonymity
Bitcoin Lightning users
Pros
No sign up or registration required
Fast and efficient service
Preserves user privacy
Cons
Not available for United States citizens
Currently only supports 33 different cryptocurrencies
Transaction costs high during periods of heavy network congestion

get started
securely through MyEtherWallet's
website
Best For
Non Custodial Wallet Solution
1 Minute Review
MyEtherWallet (MEW) is a free, open-source interface that helps you interact with the Ethereum blockchain. The platform is easy to use and allows you to interact with smart contracts, generate wallets, store your Ether and Ethereum-based coins and tokens, earn rewards and much more. 
MEW was launched in 2015 and quickly gained popularity, attracting millions of users during the initial coin offering (ICO) boom in 2017. It established itself as one of the best Ethereum wallets as it enabled users to store any newly issued ERC-20 tokens. 
The Los Angeles, California-based company has continually improved the platform by adding new features and functionalities to MEW over the years, including an iOS and Android wallet app called MEW wallet. MEW has been able to stay ahead of the curve and provide users with new experiences in the fast-growing Ethereum ecosystem. MEW brands itself as Ethereum's original wallet and a secure and intuitive way to manage Ether and ERC-20 coins and tokens.
Best For
Dedicated-currency wallet for users seeking interaction with the Ethereum blockchain
Users seeking a non custodial wallet solution
Interacting with hardware wallets
Swapping for other ERC-20 tokens through their decentralized exchange partners
Pros
Supports all ERC-20 tokens
Open source
Easy to use
No data collected or stored in MEW servers, you have complete control
A true non custodial wallet
Cons
Does not currently support non-Ethereum altcoins
No two-factor authentication (2FA) employed as security measures
The web experience can be a confusing setup process, especially for beginners
1 Minute Review
Godex.io is an online cryptocurrency exchange service that can provide you with anonymous, secure, fast cryptocurrency swaps. You can choose from more than 300 coins, and the platform is constantly expanding the list. Godex.io does not collect any personal data, and no account or registration is required. There are no upper exchange limits. Godex.io is a fully-automatic exchange system with no place for human error, and 24/7 support is always available to assist you with any questions. 
Best For
Anonymity
Fast, low-cost swaps
Simple trading process
Pros
Instant swaps on over 300 major cryptocurrencies
24/7 customer support
Wallet integrations for added security
No account required
Cons
No mobile app, though it is in development
Lack of advanced trading features for high frequency trading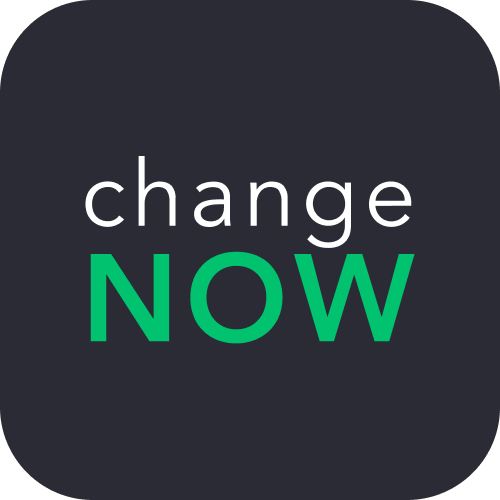 get started
securely through ChangeNOW's
website
Best For
Exchanging Coins
1 Minute Review
As cryptocurrencies become mainstream, solutions and service options are increasing rapidly. Centralized exchanges supported by blockchain have opened new doors to trading and transacting cryptocurrencies. ChangeNOW, launched in 2017, allows its users to swap cryptocurrencies. Its main objective is to provide a quick and effective way for people to swap and exchange cryptocurrencies. ChangeNOW does not impose swap limits on its customers. Since it provides non-custodial services, it does not store users' digital assets, thus protecting member data privacy.
Best For
Cryptocurrency traders who want to exchange their coins
Investors looking to balance their portfolios into a number of cryptocurrencies
Pros
No account sign-ups
The web platform is simple and easy to navigate even for first time cryptocurrency traders
Trades are speedy with the vast majority completing in 2 minutes. Other exchanges may take up to 40 minutes
Over 350 cryptocurrencies, almost 60 fiats, and more than 70,000 trading pairs. You can trade Bitcoin, Litecoin, Ethereum, XRP, USDT, Monero, Tezos, BNB, EOS and more than a hundred other top altcoins. This broad offering makes ChangeNOW optimal for cryptocurrency traders and visionaries
Cons
Large trades incur higher fees
Extra fee for credit card purchases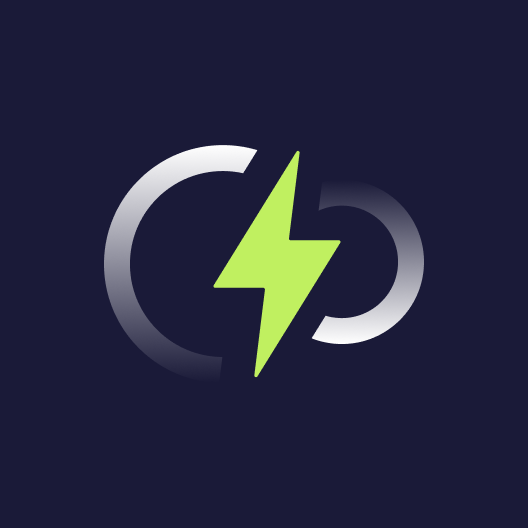 get started
securely through LetsExchange's
website
Best For
Best Exchange Rates
1 Minute Review
LetsExchange is a one-stop crypto exchange platform. Unlike other leading competitors in this space, LetsExchange is free of registration, limits and complications. In other words, you can start trading without registering in no time. 
LetsExchange also maintains a fully automated exchange process with lightning-speed transaction processing times. Users need only pick a currency pair, enter the amount, wallet address and then click "Exchange." Users also have the added benefit of LetsExchange's SmartRate technology that cherry-picks the most profitable rates across multiple major exchange platforms for every swap. 
LetsExchange allows users to choose from more than 350 cryptocoins and more than 122,500 currency pairs without transaction restrictions. The platform was built by a team of crypto visionaries with more than 10 years of experience in the blockchain space and fintech. They created LetsExchange to help users save time at each step of a crypto swap while also amplifying trading revenue.
Best For
Cryptocurrency traders of all experience levels
Those looking to secure the best exchange rates.
Pros
Easy-to-use platform
No registration needed
Supports more than 350 crypto coins
Fast transaction processing
Automated SmartRate technology identifies the best rates
Cons
Only allows cryptos to be exchanged
Does not offer crypto wallets
StealthEX is an excellent platform for those looking for a simple way to exchange cryptocurrency and maintain privacy. It also provides responsive customer service, educational resources, affiliate programs, no maximum limits and helpful fee estimates. With more than 400 exchangeable assets, StealthEX offers you a one-stop-shop for exchanging coins and tokens across platforms. 
You can buy some cryptocurrencies through the platform using fiat money. However, the selection is not extensive, so you may not find the coin you want to purchase if you're looking for less common offerings. In addition, it is not possible to withdraw fiat currency to a bank account through StealthEX. StealthEX does not provide live charts and indicators like some other platforms. Overall, these few cons of the exchange are easily overlooked as these do not affect the primary service performed on the website, which is exchanging crypto. 
StealthEX Video Tutorial
Frequently Asked Questions
Where is StealthEX located?

1
Where is StealthEX located?
asked
Sarah Horvath
1
StealthEX has offices located around the world, but it is  headquartered in George Town, located in the Cayman Islands.
Answer Link
answered
Benzinga
Can you get rich from crypto trading?

1
Can you get rich from crypto trading?
asked
Sarah Horvath
1
The bottom line is, yes, you can make life-changing money from crypto trading although it is not as simple as clicking a button and getting rich. Many investors lose more money in crypto than they gain. While some traders experience great success in crypto, it is a skill that needs to be sharpened over time, and you must put in the time to study the market. 
Crypto trading is particularly risky compared to traditional investing since it is still an emerging market with ever-changing regulations that is in the process of gaining widespread adoption. It is best not to view cryptocurrency as a get-rich-quick strategy and instead take time to make wise crypto investments that are likely to grow over the long run.
Answer Link
answered
Benzinga
Bu gönderiyi derecelendirmek için tıklayın!